In Virginia, Students Live in Trailers While Amazon HQ Gets a Huge Tax Cut
Feb 22, 2019
McLean High School in Virginia is less than fifteen miles away from National Landing Area, the site slated to become the new Amazon Headquarters. The state of Virginia fought hard against some of the biggest cities in the country to win that contract, promising up to $550 million in cash grants – which equates to $22,000 for each of the new jobs Amazon has promised to bring to the area – as well as hundreds of millions more to be invested in new housing and infrastructure projects to make Amazon's new home more accessible for pedestrians and via public transit. All of these projects are well and good, slated to help boost economic growth and prosperity in the area, but at McLean High School, as well as many other high schools in Fairfax County, thousands of students attend their classes in the molding, plywood trailers that serve as temporary classrooms.
Poor Conditions in Schools
Although Fairfax County is one of the top three richest counties in America, its education system, like many others in the US, suffers from overcrowding and underfunding. There are over 800 trailers currently being used as Fairfax County school buildings, where students have to walk through the cold and rain to attend classes in poorly heated, cheaply constructed structures where green mold is common and some students have even reported falling through the floors. The trailers are on school grounds, but they lack the level of security that permanent school buildings offer, which, in this day and age of school shootings, could prove more dangerous than anything. These trailers, or "portables" as they are called, are not ideal, and negatively impact learning, but their only alternative, other than more funding, is a substantial increase in class sizes.
Conditions like these are just a few of the reasons that Virginia teachers joined other educators all over the country in taking to the streets on strike and in protest. Teachers in Virginia are paid well below the national average, and they know full well that their students' education suffers from the lack of a stable learning environment.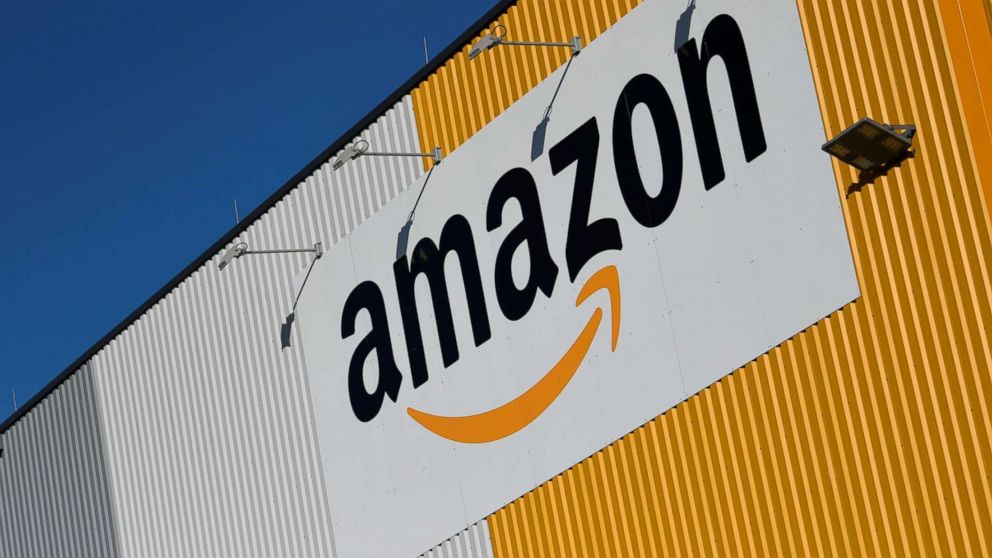 Will Amazon Help the Area?
The competition to be the home of Amazon's HQ2 was fierce, and some of the biggest and most prominent cities in the country fought hard to make themselves seem most appealing to the massive retail and tech giant. When Amazon announced last fall that it had chosen two new locations – New York City and Virginia – the fight ended. Both locations made lofty promises to Amazon in exchange for the economic opportunity and thousands of jobs that the company promised to bring to its new home, but on February 14, Amazon backed out of their intention to build a headquarters in Queens.
Much of the backlash against Amazon in New York stemmed from local politicians and community members who felt that New York had overpaid for the opportunity, and that the gentrification that Amazon would bring to Queens would ultimately drive up the cost of living more than residents could possibly afford. Others claimed that the jobs that Amazon would bring to the area would not be filled by the sea of working class people who call Queens their home, and would only serve to benefit highly educated professionals who would move to the area to seek employment.
So far, Virginia government and spokespeople have seemed largely supportive and welcoming of Amazon, but in reality, the same concerns should apply. Will Amazon's presence really improve the economy, or will its offer of jobs attract people from other areas instead, leaving locals to struggle in a rapidly changing – and increasingly expensive – community?
What is Being Done?
In December 2018, Virginia's state governor proposed plans to dedicate $269 million to the state's education system. If approved, the money will be used to raise teacher salaries and provide schools with the much-needed funds to construct permanent buildings and expand or update their campuses. School staff and officials have noted that this money is certainly needed, and that it is a good first step, but it won't fix the problem. More funds and more support from the government are still desperately needed, and $269 million, while it may look like a lot, pales in comparison to the $750 million in grants and tax breaks being offered to Amazon.
"It irks me when you see Amazon is coming to the area and they are going to have all these great jobs for people in tech," said Susi Brittain, a high school teacher in Arlington, VA. "We are going to be teaching their kids for a barely livable wage."
In Virginia, there are those, including House of Delegates member Lee Carter, who argue that investing in the state's schools would create more jobs than Amazon ever could. "It's not just that we would create more construction jobs, but more classrooms means more teachers, it means a lower teacher-to-student ratio, and better schools are a draw for everyone," said Carter to The Guardian.
Amazon's Future Workforce
Many Virginians hope that Amazon's presence will kick start the economy in more ways than just the tech giant. Construction jobs will be required to build HQ2 and all the new infrastructure projects in the region, and once Amazon opens for business, the company will provide steady employment for thousands of people. Once the economy is booming, Amazon will pave the way for Northern Virginia to grow in countless other ways, including – hopefully – education.
But if today's children are the future, how can they be expected to effectively develop the valuable skills that give them a strong foundation to join the workforce – at Amazon or elsewhere – if their schools don't even have basic resources like heating or permanent walls?
Photo Credits: The Highlander News, ABC News, Richmond Times-Dispatch, Yahoo News.